Bonus for Participants of our 6 Month Trial
After the initial 6 month trial period, all re-subscriptions will have access to our secure members only section of this website designed to assist the therapist with their practice. Included will be anatomy and physiology pictures, articles and information designed specifically for the posture program and the massage therapist.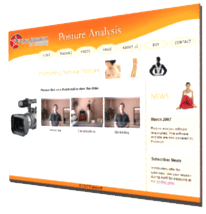 ...and you'll still benefit from the posture program. We welcome your feedback to help us improve the posture program, so it can be the most effective tool for massage theripists.
If you're not already part of our 6 month trial, you can join by buying the posture program 6 month trial here.